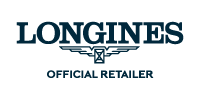 OUR SELECTION
The best of high jewelery
---
SHOP BY CATEGORY
BAGGIO STORY
Chantecler, Paillettes
Chantecler is an Italian brand that stands out thanks to its unique design and the impeccable quality of its creations.
Since its foundation in Capri, Chantecler has passionately transformed ideas into exclusive pieces of jewellery, like the key pieces in the Paillettes collection: true cascades of joy.
---
THE ESSENTIAL

Love and engagement
To amaze and give the sparkle you deserve

All the brands of Baggio1920
All the most important and trendy brands

A gift for every occasion
Celebrate the most important moments in life
---
CHOOSE THE EXCELLENCE OF BAGGIO1920
Dedicated service workshop
Baggio1920 provides a service workshop where every repair or alteration is completed with absolute professionalism and skill.
The right gift
The perfect choice to make a special person feel unique with the collections of precious gifts designed by the great names in international jewellery making.
Book an appointment
We are happy to assist our customers with virtual appointments or at one of our Boutiques.
Free shipping
Our online shopping service offers free shipping on all orders over €80.
OUR SPECIAL PRICE